Nick and I watched Hope Springs last night [my review here], and a million thoughts and goals sparked through me when it ended. Bottom line: we never want that couple to be us.
I am a firm believer in marriage [between a man and a woman :) even though I have nothing against gays or lesbians! peace.], and feel that marriage is - and should always be - top priority, kids coming in as a close second. Case in point: when our kids grow up and move out of the house, who are we left with? Each other. If, at that point, we have the option of a decaying relationship or one that's still growing & evolving into something beautiful, I'd definitely prefer the latter. A strong, healthy, happy marriage = a strong, healthy, happy family. If our marriage suffers, our family suffers. In my mind, it only makes sense to continue to feed & nurture that important relationship, so we can keep our family strong. Kids should only accentuate the love you feel for each other... not replace it.
I never want to "relax" when it comes to keeping my marriage afloat. Nick is my best friend. My companion & confidant. He keeps me going. My daily resolve is to make his life happier, easier, and better. I always want him to feel loved & valued & special! I never want to place him on the back-burner, or "forget" why I fell in love with him in the first place. We have so much fun together... it still feels like I get to have sleepovers with my best friend every night. And I love it. :)
My lifetime goal is to never let the "magic" die! There are so many things to do/see/experience together... so many laughs & funny memories to make... so many happy & special moments to share. Ah. I love that we still have so much ahead of us. Nick makes me so grateful that none of my other relationships worked out, cause he is my absolute perfect fit & made the sometimes-difficult "waiting" part worth it. I continue to fall more & more in love with him every single day!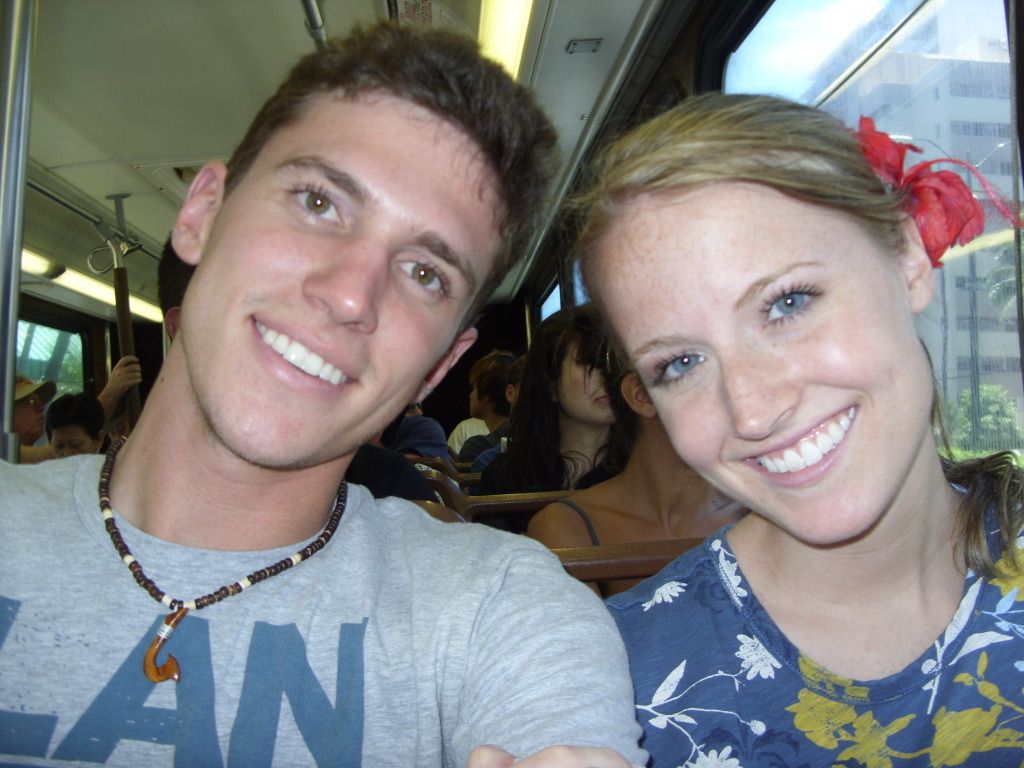 peas 'n carrots! us on our honeymoon. we're still on it. :)
Cheers to happy marriages! Ain't nothin' better.