Okay, I'm about to share a potentially make-myself-rich idea,
but let's face facts -- I don't have money to carry out this plan. So, I'm gonna write it on here, in hopes that some rich billionaire sees this, makes it happen, and invites me to the grand opening.
Check out this pic of Jaden & me: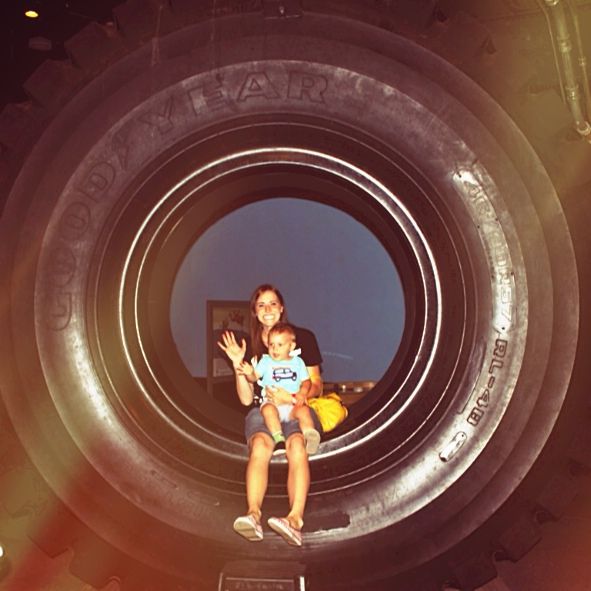 I was looking at it and -- here's my groundbreaking idea -- wouldn't it be so rad if someone made a museum that made you feel like a midget? And another one that made you feel like a giant? Maybe they're in the same museum?? So the first one is just full of ginormous homes and cars and food and steps and whatever else... the other is full of things big enough to acknowledge and appreciate, but small enough where you obviously don't fit in. WILL SOMEONE PLEASE MAKE THIS FOR ME?!?